With the rapid development of the conveyor belt, it has rapidly occupied the material transportation market. In this era of rapid development, if the conveyor belt wants to stand in the king's land for a long time, it must master the direction of development. Looking at the current conveyor belt market, what performance should the conveyor belt have, and which direction should it develop to meet market demand?
Performance I: Strengthen the research and development of special purpose conveyor belts. Further development of endless conveyor belts, conveyor belts for mines, conveyor belts with large angle ribs, and intelligent multi-purpose ripstop conveyor belts.
Performance II: Development of a delaminated fabric core conveyor belt and a low-smoke and low-toxic flame retardant conveyor belt that can be used in coal mines. The industrialization of straight and straight weft core belt conveyor belts; improved the technical level of new conveyor belts such as tubular conveyor belts and large-angled conveyor belts, and expanded market share.
Performance III: The development of energy-saving, safe and environmentally friendly new products to replace old products. The light conveyor belt is a fine product in the conveyor belt, with low investment, low energy consumption, high technical content, and high added value. With the improvement of economic development, scientific and technological progress, and modernization, the market is increasingly demanding for light conveyor belts. Users should be guided to use lightweight conveyor belts.
Conveyor belt joints and repair
Conveyor belt is the core of the belt conveyor machine, no matter how good the belt conveyor, if the conveyor belt connection is not good, and the conveyor belt damage, will seriously affect the customer experience. Wuxi Fuda Vulcanizer Manufacturing Co., Ltd. specializing in the production of conveyor joints and repair vulcanizing machine, with more than 20 years of production experience, the products throughout the country's major mining companies and overseas. And get the praise from all the clients.
For conveyor belt joints and repair equipment, please find Wuxi Fuda Vulcanizer Manufacturing Co., Ltd.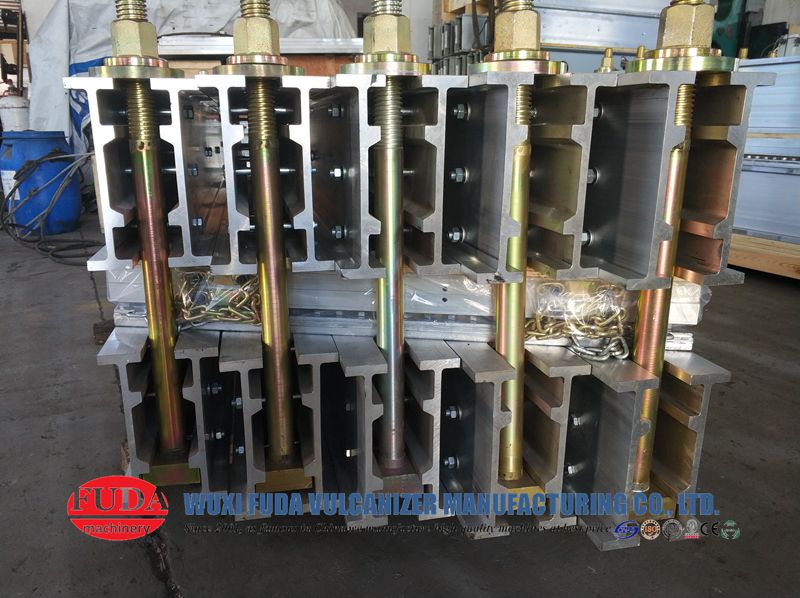 WUXI FUDA VULCANIZER MANUFACTURING CO., LTD.
Since 2001, as professional we manufacture high quality machines at best price!
Address: Guangming industrial zone, Xibei town, Wuxi city, Jiangsu Province, China 214194
Mobile & WhatsApp: 86-15995216108      Skype: live:alex-fudamachine
Email: alexmachine@yeah.net & alex-fudamachine@hotmail.com
Website: wuxifuda.en.alibaba.com  &  www.conveyorbeltvulcanizer.com