Mine Conveyor Belt Damage Causes and Prevention
Replace the unloading hopper at the discharge port of all coal feeders, and tilt it at a certain angle. Add buffers at the lower part of the unloading hopper. Large coal gangues are no longer placed directly on the conveyor belt, reducing its impact on the conveyor belt.
Lengthen the coal chute of all the coal falling points and the length of the conveyor belt, and add a 3~5M mesh guard net. After the big coal gangue falls, it will be blocked by the guard net and move forward along the running direction of the conveyor belt. Do not get stuck or fall between the roller bracket and the return section conveyor belt.
welding several reinforcement brackets on the roller bracket, each welding seam adopts welding to increase the strength of the roller bracket; add lug hooks and loops to fix the idler roller above the slot of the roller, so that the roller will not be smashed. under.
Increase the density of the idler rack at the lowest point of the roadway where all the belt conveyors are installed, ie add 2 idler racks between each idler rack to reduce the span of the idler racks here. The conveyor belts transport coal. After a low squat, it no longer sag in the idler overhead.
Make four U-shaped rings, fix the four corners of the tensioning cart on the rails to prevent it from bouncing up and down and from side to side to avoid falling off the road, but it does not interfere with the back and forth movement. It does not affect the adjustment of the belt tension according to the working conditions. Force does not affect the normal working of the tensioning device.
Strengthen the daily maintenance and maintenance of the conveyor safety protection device to ensure that various protection devices are sensitive and reliable, so that the belt conveyor will not operate for a long time without protection. Through the above rectification, the probability of damage to the conveyor belt fell from 56.4% to 13.1%, which greatly improved the transportation efficiency.
Conveyor belt joints and repair
Conveyor belt is the core of the belt conveyor machine, no matter how good the belt conveyor, if the conveyor belt connection is not good, and the conveyor belt damage, will seriously affect the customer experience. Wuxi Fuda Vulcanizer Manufacturing Co., Ltd. specializing in the production of conveyor joints and repair vulcanizing machine, with more than 20 years of production experience, the products throughout the country's major mining companies and overseas. And get the praise from all the clients.
For conveyor belt joints and repair equipment, please find Wuxi Fuda Vulcanizer Manufacturing Co., Ltd.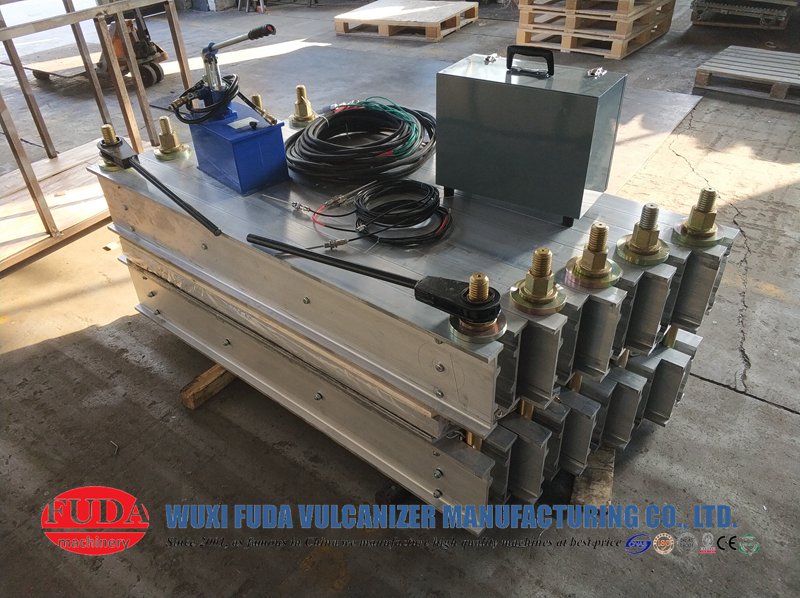 WUXI FUDA VULCANIZER MANUFACTURING CO., LTD.
Since 2001, as professional we manufacture high quality machines at best price!
Address: Guangming industrial zone, Xibei town, Wuxi city, Jiangsu Province, China 214194
Mobile & WhatsApp: 86-15995216108      Skype: live:alex-fudamachine
Email: alexmachine@yeah.net & alex-fudamachine@hotmail.com
Website: wuxifuda.en.alibaba.com  &  www.conveyorbeltvulcanizer.com